We are a boutique firm specializing in kitchen and bathroom design and construction. Since 1985, we are repeatedly complimented by our long list of satisfied clients "as being the absolute best at what we do". We have earned this reputation because we excel at transforming kitchens and baths from lackluster to luscious, from funky to fabulous. 
The Contractors Who Care "EXCELLENCE IS THE LEAST WE DELIVER"  
We ONLY do kitchen and bathroom design and construction…
We are not your garden variety contractor; we are innovative trend-setters, small enough to provide each of our clients with individualized and personalized service, yet large enough to deliver the most complex of projects… all to your complete satisfaction.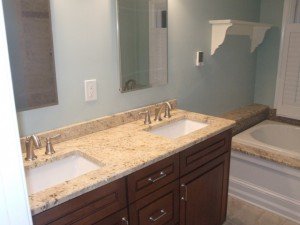 • We work and live with your project from start to completion, tailoring each and every aspect to your dreams, ideas, and lifestyle.
• Every detail is quality controlled; we do all of the work, and at no time do we ever employ subcontractors.
• When we complete a project, our clients are happy with both their project, and the ability of their designer/ builder to deliver excellence, on-time, and within budget.
• Our background includes expertise in architectural science, space planning, interior design, mechanical and electrical engineering, performance-based lighting design, code requirements and construction standards. This knowledge provides clients with full-service design capabilities, along with astute construction management, and on-time completion.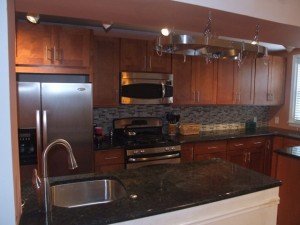 Most folks, wanting to remodel or build a kitchen or bath, make the mistake of calling three contractors, getting a bid from each one, and then award their project to the one with the lowest price. This is an extremely poor process and will not guarantee favorable results. What's needed is a kitchen and bath specialist with in-depth expertise.
Our company can deliver the finest product, cost, and value by providing a complete range of capabilities in the planning and construction of your kitchen and bath design. All contractors are not created equal, and when choosing a company to design and build your kitchen and/or bath, you'll want the specialist with impeccable qualifications… Simply the Best Kitchen & Bath LLC is that company.
• Delivering excellence in kitchens and baths is not merely sawing lumber, hammering nails and installing cabinets or tile. Excellence requires the skills and insight of a specialist. Simply the Best Kitchen & Bath, LLC delivers the project you envision, and at a price that respects your budget.  
The Contractors Who Care
"Excellence is the least we deliver"