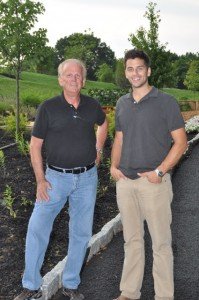 We've just updated our web site name and site to showcase the pride we take in our concept and expertise.

Our web site name is now simplythebestkitchenandbath.com.

Our company is positioned to handle your remodel or new construction Kitchen and Bath Design needs, and to do so through the trained eye of a Design Professional. Our company is privately held, and we use no sub-contractors. All work is personally supervised with only one thought in mind… to deliver a superior project that enhances your lifestyle. Follow our new Happiness Blog for tips on improving your home through better kitchen and bath design. Please visit our Projects Page for samples of our kitchen, bath, design and construction work.

If you're ready to upgrade your Kitchen or Bath, you'll find no other company more committed to delivering a superior project.

We look forward to working with and FOR you.

According to SFGATE Home Guides… How to Increase the Resale Value of Your Home from an Appraiser's Point of View"–
"A bathroom renovation will increase your home's resale value. This typically includes replacing all of the bathroom fixtures, getting a new tub surrounded by tile, and buying an energy-efficient toilet. It also includes a new vanity counter and sink, a recessed medicine cabinet or a contemporary mirror, and ceramic floor tile."
We are a Greater Philadelphia-based provider. Unlike other contractors who do multi-project renovations, we pride ourselves in providing cutting-edge designs, and offer the full-service workmanship that makes our Kitchen and Bath Renovations stand far above the rest.

We are SPECIALISTS in our field, and since 1985, have delivered a superior product.


"Excellence is the least we deliver"